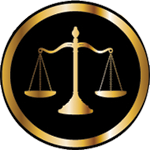 Battista Legal Company, P.C.
When the Battista Legal Company, P.C. was formed – its members decided to practice law differently. We use state of the art technology to represent clients. Our lawyers try cases using iPad technology. We offer facetime and skype appointments – so you can have your consultation during a lunch break at work or from the comfort of your own home. We use online research databases that provide us with the latest updates in the law – so we can stay on the cutting edge for our clients.
Bluehost Web Hosting
Bluehost has been providing quality web hosting solutions to businesses and individuals since 1996. Our goal is to provide outstanding services for the best possible price. To achieve these goals we are constantly innovating and upgrading our services at no additional cost to our customers. Come and join the millions of other website owners that have already chosen Bluehost and see how we can help you with your site. Our technology is really what sets us apart from other companies. We have our own datacenter, we build our own servers, we have our own nationwide fiber network, we build our own custom linux kernel. In short, because we handle every aspect of your hosting you can feel confident that if there is a problem that you won't have to deal with 5 different companies to get your problem solved. Out of Bounds Enterprises is an affiliate of Bluehost and receives compensation for recommending Bluehost to our clients.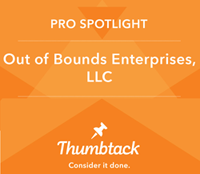 Thumbtack
A smarter way to hire local pros Our technology is transforming the way people accomplish any project, anywhere, anytime. Just tell us what you need done. We'll quickly deliver customized quotes so you can compare pricing, read reviews, and hire the right professional on the spot.
Transforming local commerce It's the 21st century. Hiring a qualified professional shouldn't require so much work. Thumbtack brings the expertise you're seeking straight to you—simply and quickly.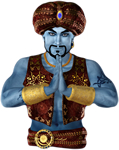 Junk Sale Genie
Our goal at Junk Sale Genie is to help you find that unique or rare item you have been looking for at yard sale prices! So, check us out and receive a FREE GIFT with every order you place at Junk Sale Genie. Many items on this site are used, but in good to excellent condition. We do not sell damaged or broken items. We also sell new items and they will be designated as such in the product's description. We consider an item to be new no matter how old it is, as long as it has never been used and is in it's orginial packaging. Remember to place as many items as possible on one order, since shipping costs are usually greater than any item we sell here.
FatCow Web Hosting
A Leader of the Herd - Small Business Hosting
Since 1998 the FatCow Web Hosting plan has provided reliable hosting services for individuals and businesses. Whether you're looking for a small business web host or domain name for your business?FatCow has the service and experienced team to support you!
Constant Contact
Tools and solutions to grow your business or organization: Email Marketing, Event Marketing, Online Surveys, Social Media.